The startup ecosystem in Nigeria and Africa at large has consistently seen innovation and growth that not only fascinates the consumers of these products but has captured the attention of investors locally and globally. While there have been quite a number of startups over the years, only a few has been able to maintain the balance between the end goal and the tough path these companies initially navigate. A few of these companies have been underlisted here. These companies belong either in the fintech, edtech, agrictech, logistics or healthtech space.
Micro-investing is relatively new to the Fintech space, yet, it did not stop four founders from inventing a platform that wholly encompasses this.
Founded in 2018 Austin Akagu, Desayo Ajisegiri, Oluwatomi Solanke and Opeyemi Olanipekun, Trove makes accessible to Nigerians, shares of publicly-traded companies within Nigeria and in the United States. Labs by ARM, in 2019, gave the Trove staff access to support, opportunities and mentorship that would eventually help further sharpen their idea.
Today, Trove not only supports the purchase of US stocks, but it is a potpourri of investments that includes the purchase of cryptocurrencies, government bonds, mutual funds and shares of Chinese companies. The app-based platform makes investment search and selection easy especially for beginners. If you want to start out with investing with little money, you might want to try them out.
Being a digital assets exchange platform with a difference, Quidax enables an ideal atmosphere for the sale and purchase of cryptocurrency with the local currency of the user be it businesses or individuals.
Started in 2017 and launched in 2018 by founders, Buchi Okoro and Uzo Awili, Quidax grew so much so that in 1 year of its operation, it processed over 110 million US Dollars in transaction volume. As at that time, they had "served users in 70 countries and 6 continents," as Buchi mentioned in an interview with the Nairametrics team.
As the years progressed, Quidax has partnered with companies like GoCrypto and Flutterwave to expand their reach to a large array of individuals and businesses, has assisted them to tune-up their services and has given instant value to their customers as a result.
Quidax has become one of the largest cryptocurrency exchanges in Africa and like Buchi said, "they are yet to scratch the surface."
Fated to be the first Nigerian mobile-only bank, Kuda started out as Kudamoney (the bank of the free) in 2016 as a platform for online savings and lending. As a result of several funding rounds the initiative went through and upon the receipt of a full banking license from the Central Bank of Nigeria, the team was able to remodel their services to build a wholly digital banking system with an immersive experience.
This revolutionary company was founded by Babs Ogundeyi and Musty Mustapha, two disruptors who shook the FinTech industry by charting a path others had yet to tread. Kuda grew from a savings app to a full-fledged mobile bank in a short time span. It has, over time, enabled B2C and B2B banking services to more than 600,000 customers in Nigeria and has treated more than US$ 2 billion transactions as at February 2021 which is an exponential increase considering the US$ 5.2 million of February 2020. Recently, Kuda announced a US$ 25 million series A funding led by Valar ventures, a New York-based venture capital firm to fund its growth plan. It is a scene we cannot wait to encounter.
Due to the scarceness of dermatologists in Ghana, two enterprising young men sought to bridge the gap between these few and the loads of patients they have.
Diagnosify, an AI startup that is based in Ghana, use artificial intelligence technology to detect skin disease patients. Founded by Samuel Abey and Michael Asante in 2019, diagnosify uses AI to recognize skin diseases, predict the name of the disease, describe its severity and refer patients to dermatologists or pharmaceutical companies that will provide them with the best care and the best medication. The platform uses pictures of the affected area as an object that is scanned. The results are then provided to patients who then book an appointment with a dermatologist or go to an appropriate [pharmacy to get the necessary medication. This platform functions on both mobile application and on the web.
The African genome contains diverse genomic characteristics as evolution occurs. This diversity has, over time, been ignored.
Founded by Dr. Abasi Ene Obong in 2019, 54gene started as result of the under representation of genomic data obtained from the African populace. 54gene, as a result of unequal opportunity to precision medicine, is championing the addition of the African genome in research. It seeks to provide a robust and diverse genomics dataset which will be used to generate insights into diseases especially from an African perspective. The data collected have brilliant prospects which will involve driving understanding across several areas of research. It is a company that not just collects the African genome but one that seeks to attain medical breakthroughs and new healthcare solutions for Africans at large.
Nigeria seems to not have a paucity of firsts as an Agric-tech company sprung up in 2016, this time around leading us into the world of digital agriculture. Founded by Onyeka Akumah, Temitope Omotolani, Akindele Philips, Christopher Abiodun, Jimoh Maiegun and Ifeanyi Anazodo, farmcrowdy seeks to eradicate poverty, in Africa, one farmer at a time. The company seeks to achieve this by empowering small-holder farmers with resources necessary for their growth, provide mentorship and help them expand their processes. Farmcrowdy not only wishes to improve farmers' incomes and improve the standard of living of farmers, their communities and their families, the company also seeks to improve food security and access to food.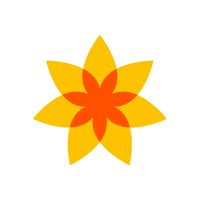 mPharma, a Ghana-based startup is making waves in the healthtech ecosystem as it vision to see "an Africa that's in good health" has pushed it into limelight. Founded by Daniel Shoukimas, Gregory Rockson and James Finucane in 2013, mPharma's aim is to boost patients access to safe and good quality medication. It specializes in "vendor-managed inventory, retail pharmacy operations and market intelligence. mPharma delivers prescription medication to consumers in markets by partnering with drug manufacturers, financial institutions, insurance companies and governments. It forms a network with doctors, patients and pharmacists thereby giving them access to a wide range of high-quality medication at reasonable prices. mPharma recently partnered with an Ethiopian conglomerate, making Ethiopia the eighth market it will be incorporated into.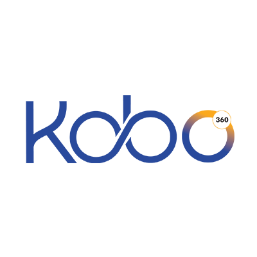 With the ubiquity of logistic companies available in Nigeria, Kobo360 has maintained uniqueness in its processes.
Headquartered in Lagos, kobo360 is a digital technology platform leading Africa's third-party logistics. It is a company that, in their words, "aggregates end-to-end haulage to help cargo owners, truck owners, drivers and cargo recipients to achieve an efficient supply chain framework." Kobo360 has developed mobile-based and web-based applications to simplify truck choice requests and pickup/delivery to cargo owners. Kobo360's mission is to enable a Global Logistics Operating System (G-LOS) that will effectively facilitate trade and commerce across Africa and upcoming markets. This company looks to expand into the agro-trading ecosystem by creating an enabling marketing network between farmers and buyers. Kobo360 was founded by Ife Oyedele and Obi Ozor in 2017.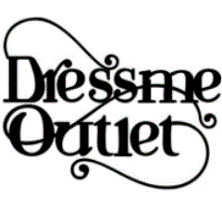 Famous for being Africa's foremost fashion- and quality-focused wonderverse, dressmeoutlet.com lists on its sites sophisticated items from premium designers locally and globally. It became fully operational in 2016 and has seen tremendous growth since then. Owned by Olatorera Oniru, dressmeoutlet.com not only specializes in fashion products but is actively involved in the sale of beauty products. The headquarters is in Lagos, Nigeria.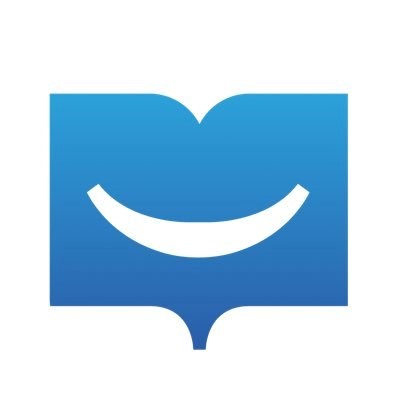 The Nigerian edtech space hosts uLesson, a portable classroom for students. Founded by Sim Shagaya in 2019, the platform uses technology to design accessible, affordable and excellent quality content for African students while specifically tailored to suit various needs. This platform offers an immersive, and curriculum-relevant, subjects that include Mathematics, Physics, Chemistry and Biology for students in Nigeria, Ghana, Liberia, Sierra Leone and Gambia especially for students studying for regional examinations – WASSCE, SSCE, GCE, UTME and so on. The platform has a mobile application where students can stream their lessons. Lessons are also stored in SD cards for students who want to save their lessons. Until now, the uLesson team has curated over 5000 high quality animated video lessons and about 30,000 quizzes and tests across both the junior and the senior classes. The platform despite their growth seeks to expand a lot more.