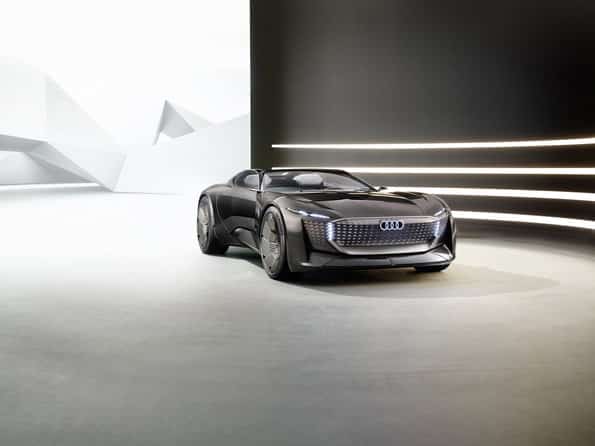 Israeli auto data startup Otonomo today announced Audi AG as a vehicle data platform partner. With access to rich, actionable vehicle data, Audi's customers and business partners can create consumer offerings that enhance the user experience for Audi vehicle owners, ranging from pay-as-you-drive and insurance services, to general vehicle status, to first notification of loss.
"Otonomo's mobility intelligence platform unlocks the value of connected vehicle data while maintaining GDPR (General Data Protection Regulation) compliance," said Thomas Geiger, Project Manager Extended Vehicle Audi AG."We see the enabling of services for multi-brand solutions through Otonomo's customers, from start-ups to major corporates in their industries, as a key differentiator. We believe this will fast track the adoption of vehicle data-driven applications."
The Otonomo mobility intelligence platform cleanses, harmonises, and secures vehicle data and makes it readily accessible through Otonomo's straightforward API and user-friendly platform.
Audi will provide Otonomo with data points from Audi connected cars, ranging from odometer readings to crash information, including impact location and severity.
At launch, Audi and Otonomo will start with a couple of dozen data points, spanning use cases such as:
Pay-as-you-drive (PAYD): This data can be used for usage-based insurance and includes data elements such as mileage readings and parking time.
First Notification of Loss (FNOL): This use case is of interest to insurance companies and contains information about accident events, the severity of the accident and the location of the impact.
Vehicle Status: This includes, among other things, the status of doors or a sliding roof.
With consumers in mind, this data can be used to augment and innovate traditional service offerings, especially when it comes to insurance, vehicle safety and stolen vehicle recovery. We believe leveraging the Otonomo vehicle data platform lowers the barrier of entry into the auto-adjacent services market for service providers. Consuming vehicle data is more efficient and more affordable with one API, one data dictionary across multiple brands, and one streamlined contract.
"Otonomo's vehicle data platform will bring value to Audi buyers. It will make it easy for Audi to simplify access to Audi connected car data and accelerates the time-to-value of data-driven business models," said Ben Volkow, CEO and Co-Founder of Otonomo.

"Audi is a market leader, and this partnership is an important opportunity that will allow us to collaborate on innovative technologies and emerging services. Additionally, we are excited to share with Audi and our extended ecosystem the new mobility intelligence solutions Otonomo provides."
The post Israel Startup Otonomo And Audi Partner To Enable Innovative, Data-Driven Services appeared first on TechFinancials – Reliable Tech News In South Africa .
This content was originally published here.