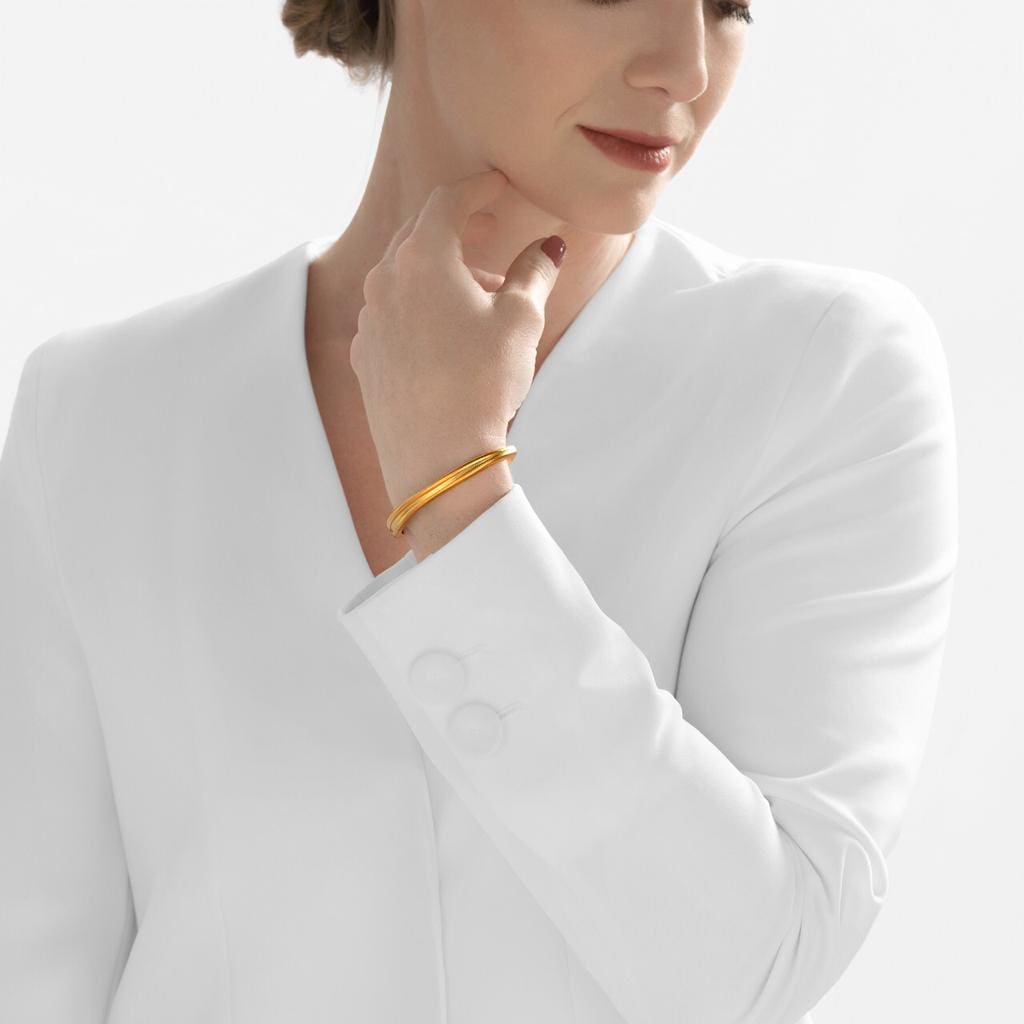 Gold bullion, in the form of standardised gold bars and coins, has proven its value as an investment over thousands of years appreciating on average 13.5% year on year. Traditional gold jewellery set with precious stones, on the other hand, is usually crafted from 9 or 18-karat gold and loses 80 – 90% of its value on resale and which tarnishes over time due to worthless diluting metals. Gold startup, Nebü Gold is the first African jeweller to give bullion investors the option of wearing elegant 24-karat investment-grade jewellery instead.
It's a winning idea because Nebü Gold which started just prior to the pandemic is on track to turn over R100 million in 2022. As jewellers in South Africa struggle to survive in a tough economy, Nebü Gold exports so many pieces of jewellery that the business struggles to keep up with demand for its wearable bullion crafted from 99.99% fine gold or 99.95% platinum.
Helen Viljoen founded Nebü Gold after figuring out how to use 24-karat gold (bullion or pure gold) to make jewellery. She initially planned to market to tourists in South Africa in November 2019, but Covid-19 lockdowns brought the tourism industry to a standstill.
"In March 2021,  we opened a new way of distributing through our first bullion partner in the US, which has been beneficial to us both. We haven't looked back because this new way of wearing your bullion investment has taken off," she explains.

Helen Viljoen CEO of Nebu Gold 3
Each piece is sold by gram weight on the Nebü Gold e-commerce store and can be objectively valued based on the weight and spot price, removing the subjectivity associated with the value of fine jewellery.
"We guarantee the authenticity and the 24-karat gold and platinum used is priced according to the real-time international gold price, also known as the spot price. We offer a lifetime guarantee which enables clients to sell or exchange their Nebü Gold jewellery back to Nebü at any time for its real-time value, less a 10% administration fee," Viljoen says.
People typically buy gold as insurance against volatile markets in the form of standardised bars and coins, Nebü Gold offers elegant designs and varying weights to provide the same investment qualities but in a form that can be worn and enjoyed rather than locked up for safekeeping.
"Our jewellery is a mobile store of value, with the added benefit and utility of being able to wear and enjoy it while its value appreciates."
Gold and platinum are rare commodities: for every gram of gold or platinum on earth, there are 60 grams of silver, 5 000 grams of sapphires and 400 000 grams of diamonds.
She points out the myth that pure 24 karat gold is too soft to use in jewellery. Nebü Gold's partnership with sophisticated local refinery, Metal Concentrators, the second largest refinery in Southern Africa, solved this problem.
Nebü Gold is able to partner with bullion dealers who are approved to sell Nebü Gold investment jewellery, private banks that want to offer investment-grade wearable bullion and wealth managers that offer their clients an exciting and modern alternative to traditional gold investment.
Nebü Gold has not only changed the way bullion is stored, but also how the jewellery is made. Solar power is used in the manufacturing process to ensure sustainability and a percentage of Nebü Gold's profits are donated to environmental and endangered species conservation. Gold and platinum are ethically sourced and precious metals are recycled.
The post SA Startup Develops A Gold Bullion Investment You Can Wear appeared first on TechFinancials – Reliable Tech News In South Africa.
This content was originally published here.