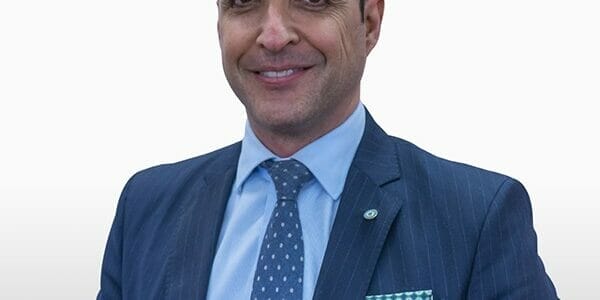 Emilio Corchado serves as CEO of OLÉ 2022, and a major entrepreneur on the European stage. We spoke to him about his work, the upcoming event, and any plans for the future.
Startup OLÉ insights with Emilio Corchado
What are you doing now?
At this moment, I'm working as a CEO at Startup OLÉ 2022 and as Project Coordinator of CYL-HUB. Startup Olé is one of the most important tech-entrepreneurial events in the European and International ecosystem. It is a great entrepreneurial event that connects startups and scaleups with corporates, investors, accelerators, universities, public administrations and the media.
This connection happens through the organization of forums with renowned speakers and unicorns in their fields such as Vincent Rosso, Co-founder of Blablacar and Consentio; Mrs. Mariya Gabriel, Commissioner for Innovation, Research, Culture, Education and Youth from the European Commission or Jans Bormans, CEO of the European Startup Network, among others. Also speaking about forums, as a novelty, my team and I are focused working on supporting rural innovation and startup villages (REInA) and in a forum about Impact and Sustainability with a focus on the Sustainable Development Goals and Targets (SDGs).
Meanwhile, CYL-HUB is a project dedicated to promoting innovation and entrepreneurship in our region, Castile and Leon supported by Next Generation FUNDS through the Recovery, Transformation and Residency Plan and channeled through The Junta de Castilla y León. This is a transnational project developing a battery of initiatives from the fields of innovation and entrepreneurship of the self-employed, innovative SMEs and  startups in order to promote reforms in the area and accelerate the economic and social recovery of the region of Castile and Leon (largest EU region) based on five transversal axes: job creation, ecological transition, social and territorial cohesion, digitalisation and gender equality.
How was last year, what worked well, what didn't move as quickly as you would have liked? How have you adapted to the current times? 
In what concerns our adaptation to the current times, my team and I have always implemented the regulations imposed by the government in terms of health safety within our own possibilities. In addition to that and thanks to great technologies, we have implanted a live stream on Youtube to follow the event from whenever the followers are and also in case someone wants to participate in Startup OLÉ from a distance, we do have the possibility to do networking based on a great networking tool allowing to the attendees during the event to connect through video calls also.
As regards to last year I will say it was interesting for us to develop such an hybrid event as it was, the first two days were completely online and  the last three days were fully on site, but as interesting as it was, we are really excited and happy to be celebrating an on-site event only, because we do believe that this type of event should be a in person experience where you can feel the excitement, the joy and the passion of those who will be talking to the attendees and experiment and enjoy  the propositions made by startups on their stands.
What are your plans for the future?
We would like to continue to grow the community of  Startup OLÉ,  and to keep spreading at an international level this environment of innovation and entrepreneurship in the years to come, captivating each time more investors, corporates, accelerators, universities, public administrations and of course more media.
Meanwhile, we will continue to create the economic ecosystem of Castile and Leon, celebrating new events related to CYL-HUB in conjunction with The Junta de Castilla y León, such as CYL-HUB Burgos in november 30th and december 1st, where we will be dedicated to promote local innovation and entrepreneurship of the self-employed, innovative SMEs, startups and scaleups from the Province of Burgos. After that , within the next months, we will continue to go through the different provinces of the autonomous communities of Castile and Leon.
What will you be talking about at this event?
We will be talking about how innovation and entrepreneurship do affect in a positive note to the economic ecosystem in different areas such as  job creation, ecological transition, social and territorial cohesion, digitalisation and gender equality .
What inspired you to attend it?
What inspired us to create this event is the necessity as a society to evolve and develop a different economic system with the technologies as an ally and help to develop as a startup, to those who want to contribute to that change with disruptives ideas of business by giving them the chance to show their products and to connect with investors an corporates interested in .
The origin of Startup Olé dates back to 2014, with "Salamanca Startup Hub", at the dawn of a European project called "Welcome". Since then the event has had exponential growth. In the first edition there were 300 attendees, 30 startups and 16 speakers.
Since then the event has gathered along its history more than 40.000 attendees from more than 120 countries; representing more than 1.500 startups, scaleups and spin offs; 1.200 speakers and more than 300 corporates and investors with investment portfolio of over €100kM.
Which influencers and websites do you follow to keep up to date with the latest developments?
In order to keep up to date with the latest developments I do follow first of all to Irish Technology News, of course, followed by Muypymes, one of the leading web portals in Spain specialised in small and medium-sized companies, entrepreneurs and freelancers; Start Up Magazine, a digital and print magazine helping tech startups connect the dots on their entrepreneurial journeys; Dirigentes Digital monthly magazine and online newspaper of economic and business information; Pronetwork,an entrepreneurship community that allows you to stay informed, as well as connect with potential suppliers and investors and to Business Insider, a U.S. financial and business news digital media, published by Insider Inc.
How can people find out more about what you are working on? 
Those who may have an interest in this can search me up and follow me on LinkedIn, where I do post all the latest updates of what I'm working on at the moment and they can also follow our activity  through the official web of Startup OLÉ, the website of CYL-HUB, and social media such as Twitter, Instagram, Facebook and Youtube.
 If you are interested in reading more interviews with up and coming entrepreneurs, cutting-edge researchers, check out our interviews tag or the Irish Tech News podcast.