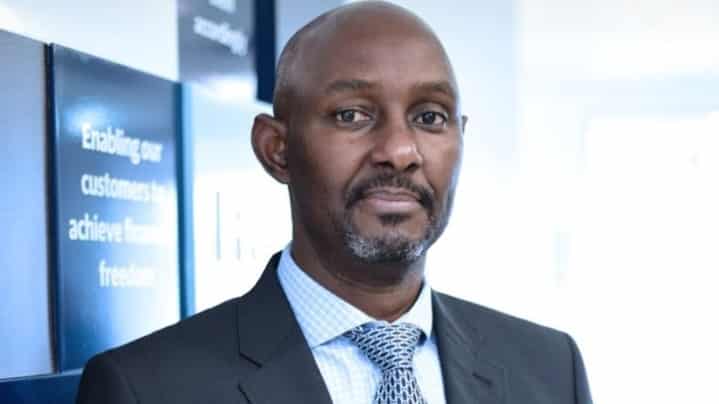 South African startup Credit Builder has secured funding for an innovative pilot to develop Africa's bespoke financial inclusion solutions.
 The startup, which is a Pentech Africa Group Holdings Company, is headed up by Co-Founder and Group CEO, Thomas Ngubane.
Ngubane is an ex-divisional director within the Standard Bank Group of companies and ex-key individual of Liberty Life South Africa.
Credit Builder has been awarded Top Insurance Innovation 2022 in South Africa through the Insurance Innovation Challenge, funded through the Insurance Sector Education and Training Authority (INSETA) and The Technology Innovation Agency (TIA), an entity of the Department of Science and Innovation.
Credit Builder will use the funds to fine-tune its proprietary technology based on successful market trials, then launch on a commercial scale.
The pilot is underway to develop a commercially viable solution by July 2022.
TIA supports Credit Builder through research and development through the University of North West, Proof of Concept Development funding, Technology Development funding, Incubation, and Business Development funding, Training and Mentorship funding, and Access to Business Grant funding.
"Credit Builder is the basis to transform the industry further through the development of bespoke underwriting of micro-insurance/health solutions for the masses," said Ngubane.
"This results in better well-being, health, and social development."
The solution is designed to eliminate financial exclusion and inequality by addressing a continental challenge in the ability to collect, cleanse, and aggregate data in a digital ready-to-use format for the development of alternative credit-reporting databases.
It aims to solve Africa's challenge to information sharing infrastructure which either does not exist or is weak.
"Credit Builder aims to increase access to greater financial inclusion, for low-income and marginalised women by utilising mobile technology to remove barriers such as high bank transactions costs, difficulty in establishing financial identity and a credit score, and access to an acceptable marketplace based on the adoption of alternative scoring techniques," said Ngubane.
How does Credit Builder work?
Simply register for a Credit Builder account by providing your details and consent, and then transact daily as you would normally.
At the end of every month, purchases made with the Credit Builder Account or Debit Card are tallied up and reported to a Credit Bureau to help build credit history.
Within three months, consumers are provided a 'Worthy Score", as a measurement of payment risk.
Thereafter, within nine months, consumers are provided with a "Credit Builder Score" and an official Credit Bureau Score.
For higher LSM consumers who need to merely improve their credit scores, it would be a similar process, such as loading your landlord as rental payment.
When you pay your rental payment through a Credit Builder Account, Credit Builder reports this information to the Credit Bureau which then improves your credit score.
What makes this product unique?
A Credit Builder Account includes the first debit card in the Southern African Development Community (SADC) region that builds financial identity, builds and improves credit scores, earns rewards, and enables access to greater financial inclusion.
"The innovation has created a marketplace in which South African banks, insurance, and financial service providers can tailor product offerings to a customer's risk profile," said Ngubane.
He added that Credit Builder has partnered with AE Switch, with ABSA being the sponsor bank.
What is more exciting is that Credit Builders' unique mobile platform uses big data, predictive statistics, and machine learning to build alternative risk profiles for underserved or otherwise excluded consumers.
The technology has been developed locally through an in-house team at Credit Builder.
The company is likely to partner with other innovative companies in the industry.
"We believe partnerships are key in order to accelerate the financial inclusion transition in South Africa," said Ngubane.

"For the South African marketplace, Credit Builder is integrated with CPB Credit Bureau, with the aim of integrating with Experian, Transunion and other credit bureaus in the near future."
Credit Builder's marketplace includes financial services and banking partners such as, Uloans, BlackPay, Nedbank Group, and BID-Me.
"There are several leading banks, financial services and retail organisations currently being onboarded onto Credit Builder's marketplace."
The post SA Startup Credit Builder Bags INSETA and TIA Funding To Pilot Innovative Financial Inclusion Solution appeared first on TechFinancials – Reliable Tech News In South Africa.
This content was originally published here.